Grande Réserve
30% Chardonnay, 20% Pinot Meunier, 50% Pinot Noir
A beautiful light gold color, with an inviting nose favoring fruity aromas (white-fleshed fruits), a red fruit background and a floral touch. Mouthful, generous, whose vinosity is well balanced for a touch of freshness. Nice persistent fruit.
Available in Brut with a dosage of 10g / L
Available in 75cl, 37.5cl and 1.5L
Also available in Sec with a dosage of 20 g / L in 75cl
A wine that will be enjoyed as an aperitif, as a starter, or in the afternoon by the water's edge.



Brut Nature
Pinot Noir, Chardonnay, Pinot Meunier
The Brut Nature cuvee has a great finesse, synonymous of freshness. It will flourish gently revealing its subtle flavors through its crystalline bubbles. High purity, balanced with an exciting acidity well controlled, virile elegance.
Sugar: 0g / L
Available in 75cl
It will delight you as an aperitif, will accompany you on fish and seafood and will surprise you for exceptional moments.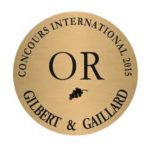 Brut Rosé
50% Pinot Noir, 30% Chardonnay, 20% Pinot Meunier
A beautiful salmon color, its fine bubbles forming a persistent bead. A harmonious mouth with a touch of red fruits also present on the nose. End of mouth reminiscent of blackcurrant aromas.
Sugar: 10g / L
Available in 75cl, 37.5cl
The wine calls gourmet desserts that remind us of our childhood: strawberry pie, ripe blackcurrant crumble.

Blanc de Blancs
Millésimé
LES CRAYÈRES FOLIES
100% Chardonnay
Coming from a plot selection of our oldest vine, this long-awaited vintage will delight your taste buds with its freshness and great intensity. With a harmonious balance and very expressive on the palate.
Sugar: 6 g / L
Available in 75cl
Its liveliness will be perfect as an aperitif or as an accompaniment to crustaceans or white meats.